**** HVAC inspection report ***

Qualified for installation of Furance and variety of Natural GAS appliance and BBQ,as its maintenance
.
.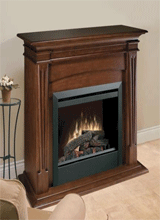 .
Furnace Repair and Service
We perform service and repair on ALL brands and types of heating equipment. Our trained professionals will help "Put You in Your Comfort ! We charge by the job, not by the hour, and will give you all of your options with your total cost before we start the work, so you can decide what is right for you.
Furnace Maintenance
Furnaces require routine maintenance to maximize performance, maintain efficiency and ensure safety. Most furnaces should be inspected by an expert every fall to ensure that the system is operating correctly and safely. Our Total Comfort Tune-Up is a professional cleaning, adjustment and safety check that is performed on all types of heating equipment to help maintain peak performance, safety and reliable operation.
Furnace Replacement and Installation
If your furnace is broken beyond repair, our skilled technicians can install a new system quickly to ensure maximum comfort in your home. Utilizing the latest technology, we can calculate the correct size and efficiency for your home. If you would like to upgrade your furnace due to safety or reliability concerns, we can help you choose from a wide variety of top-quality heating products with extended warranties giving up to 10 years of coverage.
High Efficiency Upgrades
Most heating and air conditioning systems consume more than half of a home's energy. By switching over to an energy-efficient system, families can cut their monthly energy costs by up to 1/3.
Fireplace Maintenance
An annual check up and regular maintenance is as important for safety purposes as it is for fireplace efficiency
System Enhancements
Humidifiers
Do you have a dry throat, dry nose, or is static electricity driving you crazy? Installing a humidifier on your heating and cooling system is the best way to avoid the dryness that normally occurs while your heating system is operating.
Dehumidifiers
High-humidity can create the perfect environment for mold and mildew in homes, and it can ruin food, walls, and clothing. In many high-humidity areas the moisture content of the air remains higher than is advisable even during the cooling season. A dehumidifier removes excess moisture to help keep humidity at the optimum level.
Air Filtration and Purification
Indoor air quality products such as cleaners and filters trap and filter pollutants like dust, smoke, mold and pet dander from the air passing through your heating and air conditioning system.